JOOR's 3D Innovation: Achieve Your Sales Goals
Get the most out of JOOR with our industry-leading 3D innovation partners. Integrate with VNTANA, iStaging, and Ordre. Download this white paper to learn how JOOR's 3D innovation partners can help accelerate the achievement of your sales goals.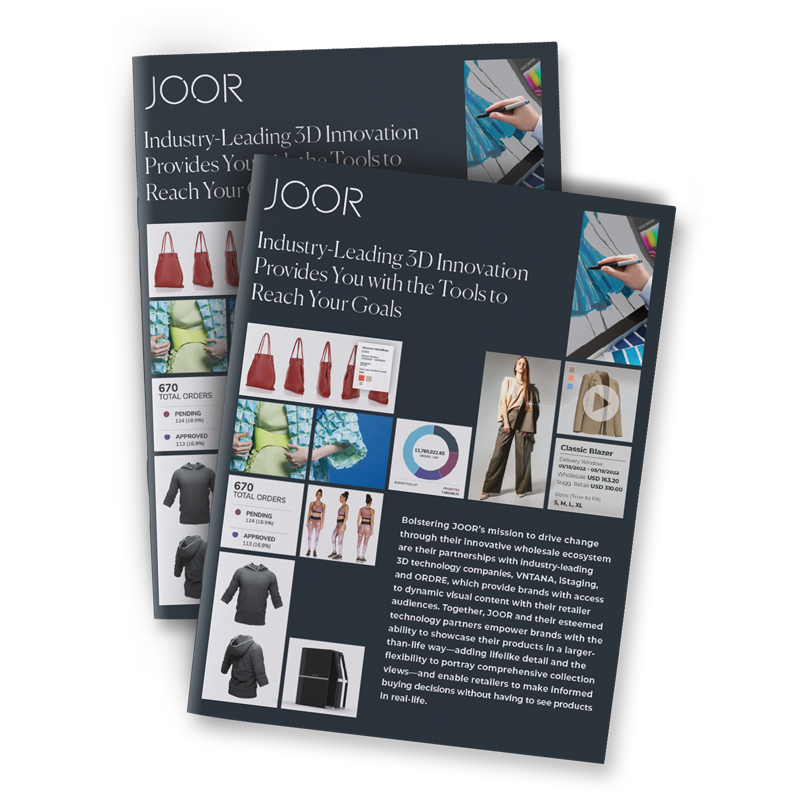 What's inside:
-Discover JOOR's best in class technology partners
-Physical samples will soon be a thing of the past
- Learn how leveraging 3D innovation is enabling businesses to achieve growth, never seen before.