How JOOR Transformed Brodie Cashmere's Wholesale Operations
Seeking a solution that would improve the effectiveness of their wholesale operations and align with their existing processes, Brodie Cashmere turned to JOOR, the leading B2B fashion wholesale management platform.
What's in this Case study?
JOOR empowered Brodie Cashmere to revolutionize their wholesale business. In this issue, deep dive into:
How Brodie Cashmere harnessed JOOR's wide global network to quickly connect with their retail partners worldwide, paving the way for unprecedented growth and global recognition


How JOOR revolutionized Brodie Cashmere's ordering process, reducing the time to create a customer profile from an entire day to just five minutes


How JOOR's robust analytics helped them gain valuable insights needed to improve their inventory planning, production decisions, and even their design choices for upcoming collections.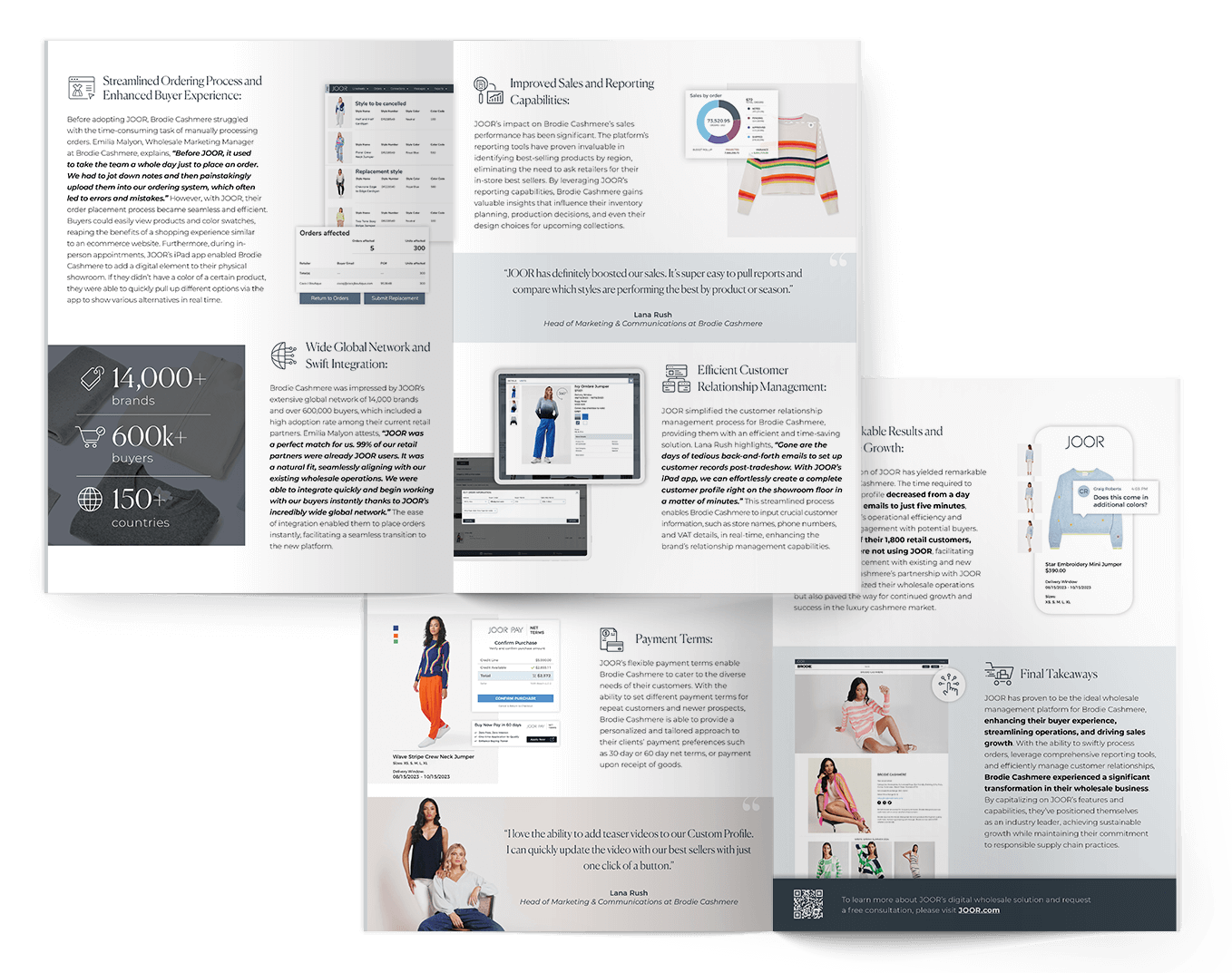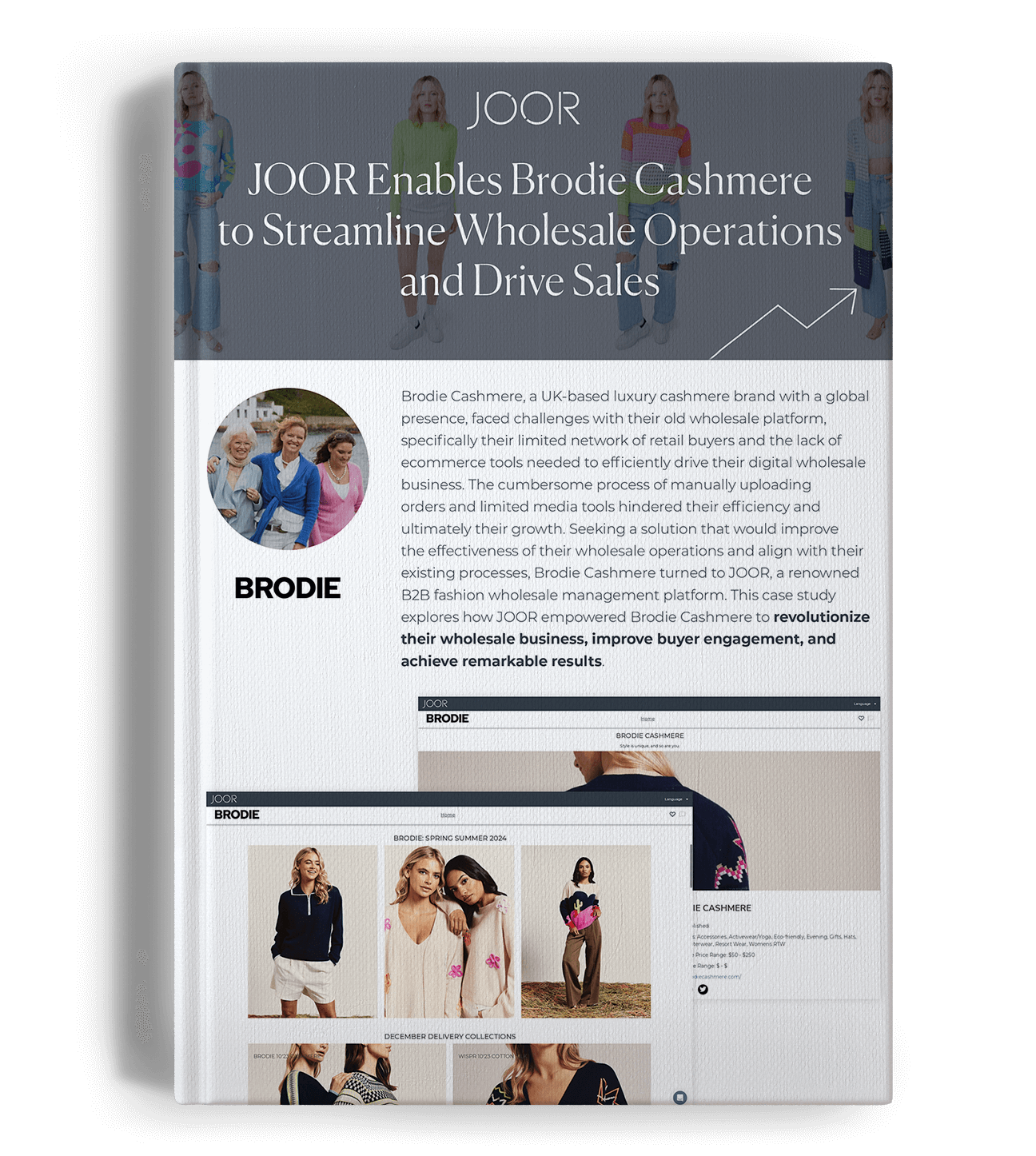 Schedule a demo with our team today to see JOOR in action!
Schedule a demo with our team today to see JOOR in action!
Ready to take your wholesale business to the next level? Join Brodie Cashmere and other top brands who have elevated their wholesale business with JOOR.