How Brands and Retailers Are Approaching Market This Spring
The fashion industry has been busy preparing for the upcoming market season. We've gathered feedback from our extensive global network of brands and retailers to bring you the inside scoop on how brands and buyers will be approaching market this spring.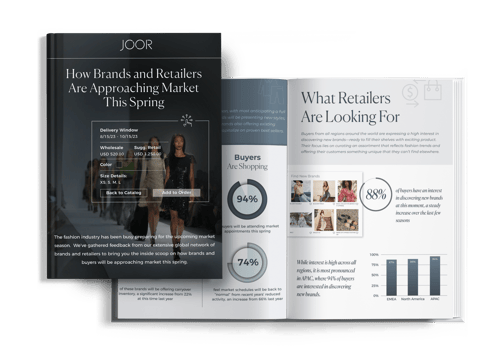 Curious what buyers are looking for this market? Prepare your business for the season ahead with our Spring Market Report highlighting key insights from our vast network of brands and retailers.
Brand relationships are one of the pillars of success at Neiman Marcus. JOOR has helped streamline the [wholesale] process and is a great platform to collaborate with our brand partners to find all of the right styles to curate the best assortment.