The Value of
Digital Wholesale
We've compiled the data straight from our clients themselves—read more about the many reasons why digitalization benefits both brands and retailers. From time savings to opportunities to support sustainability, JOOR's innovative technology and global platform are here to help your business thrive.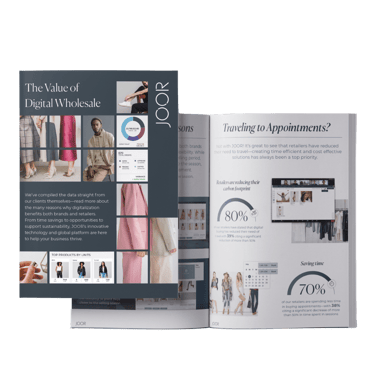 What's inside?
- Discover how much brands and retailers have increased their exposure to new partners
- Understand the degree to which brands and retailers can shop and sell with increased flexibility
- Learn what percentage of retailers reported being able to reduce travel to appointments
Brand relationships are one of the pillars of success at Neiman Marcus. JOOR has helped streamline the [wholesale] process and is a great platform to collaborate with our brand partners to find all of the right styles to curate the best assortment.
Sr. Director, dmm Fine Apparel