Wholesale Buying and Selling on a Global Scale:
Take Your Business Global
Discover the power of international wholesale using a digital platform that offers a seamless buying experience and helps to connect global retailers with fashion brands from around the world. Leverage virtual showrooms, participate in global fashion events, shop 24/7 without leaving home, and more.
What's in this guide?
Here are some key highlights:
Streamlined buying experience: Intuitive ordering, assortment planning, and budgeting tools simplify the buying process
Visual planning tools and collaboration: Advanced tools for brand and trend search, plus improved communication and shared workspaces
Hybrid selling model: Seamlessly combine virtual and in-person selling
Analytics and customized reports: Real-time sales data and customized reports empower informed decision-making
Digital presentation tools: Create captivating virtual showrooms with video and 360° images to attract buyers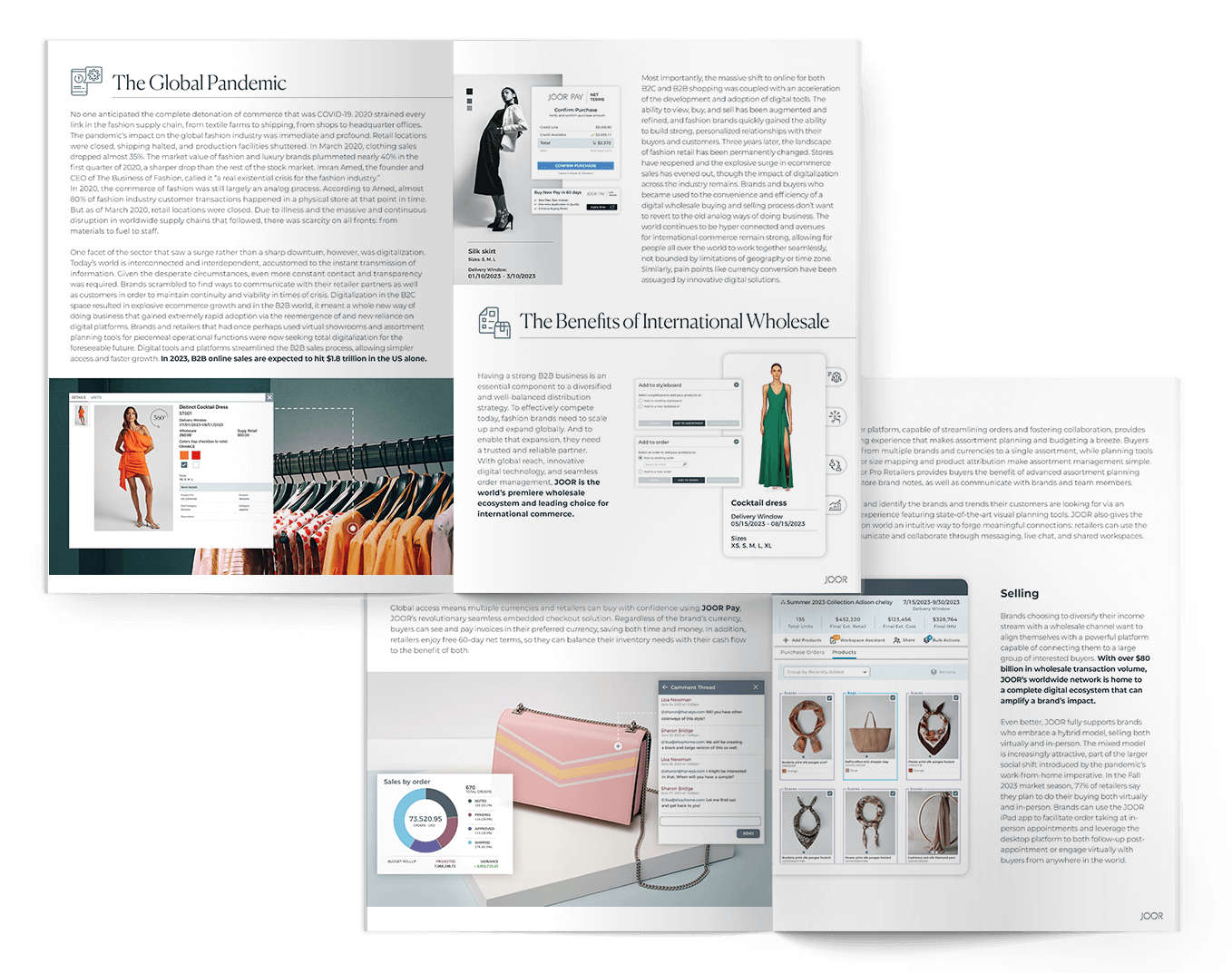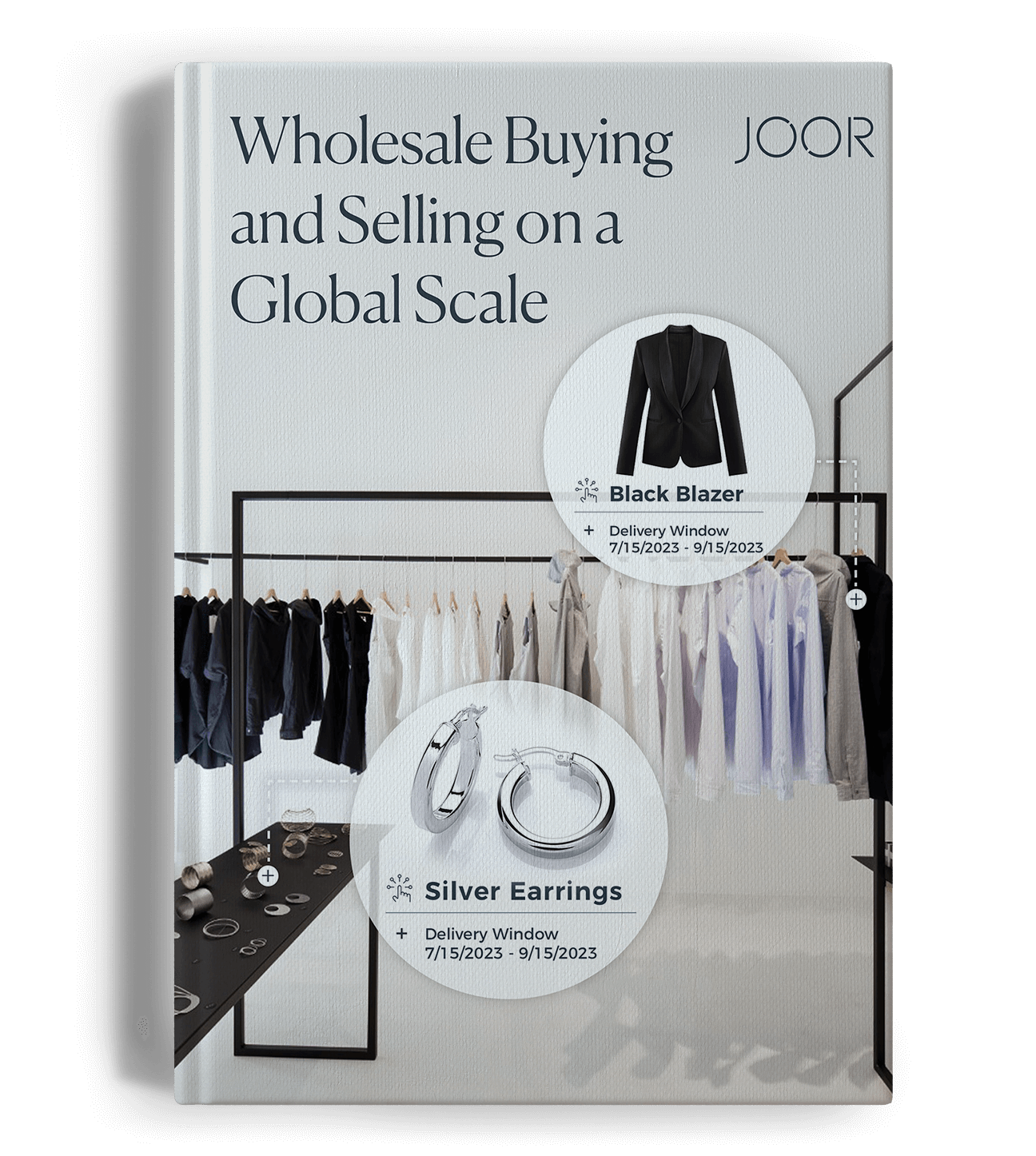 How Will It Benefit?
By embracing international wholesale, fashion brands can diversify their distribution strategy and expand their global presence using a comprehensive platform that connects brands and retailers worldwide.
This guide explores the transformation of the fashion industry, the importance of digital wholesale buying and selling, and the benefits of embracing international commerce through platforms like JOOR. It empowers fashion brands and retailers to navigate the evolving landscape, expand their reach, and thrive in the digital era.